By Claudia |
Interviews
,
Reviews
20 Jul 2010
Norwegian sophisticated pop music was for a very long tight-knit to – let's be honest – Erlend Øye and The Kings Of Convenience. But a new generation of musicians is growing in Norway and taking over the helm. People like Moddi, Einar Stray and Lars Fremmerlid are walking the tightrope between classical music, catchy tunes and dreamy electronic sounds, without neglecting their Norwegian musical roots.
I was completely speechless, when I first listened to Lars Fremmerlid. So, thank God I'm writing and not talking about music.
The sound of this 20 year old guy from Larvik/Norway is like Erik Satie, Fleet Foxes and Squarepusher playing a jam session together.
Lars Fremmerlid's love for music and rhythms started when he was a little boy. "I was about six or seven years old and watching Riverdance on the telly. This was the moment I fell in love with rhythms. Then one day when I came home from football training my mum asked if I wanted to take drum lessons instead of joining the football team. So I did."
Apparently no surprise, since both of his parents studied music and his father is one of the Norwegian Opera's soloists. "My musical roots are mostly classical because of my parents, but when I started playing the drums I was put in a Marching Band and stayed for nine years until my Metal, Punk and Rock period took over. For the last five years I've mostly been listening to Jazz and classical music. 'Jaga Jazzist' and the 'Horntveth Brothers' have been my main influences since I started composing and playing music seriously."
After playing and recording for other bands, Lars Fremmerlid decided to concentrate on his own music and his EP The Fade is the result. "I'd like the songs on the EP to be seen as an interplay between positive and negative energies. For me it's like a journey and every song is a stopover."
Lars Fremmerlid played all instruments on the EP except the accordion (played by Moddi) and the trumpet (played by Marius Fevang Thorstensen): "The opportunity for recording my music came pretty unexpected. I wasn't looking for a band at that time and so I had to play most of the instruments by myself and Ulrik Lysebo co-produced the EP. The good thing about it is, the sound is exactly as I wanted it. Nevertheless I'm looking forward having a live band one day. I guess my music would sound much different than on the record."
Apart from his own music, Lars is also involved in several other musical projects. "'Shimmering' and 'Einar Stray' are the major projects at the moment."
Lars just started studying music technology in Oslo. "My goal is to become a professional musician and spread my chances for earning money with music. It is very hard to find a well paid gig as a solo artist, but when you're with a seven piece band like 'Einar Stray' or 'Shimmering', it even harder."
Lars Fremmerlid's EP "The Fade" will be hopefully released soon, until then you can listen to his songs on myspace. "There are so many ideas I'm working on, so the EP could be a starter for a twelve-course meal, who knows?"
So, there's just one thing left to say: Bon appétit, I guess I could also handle a dessert.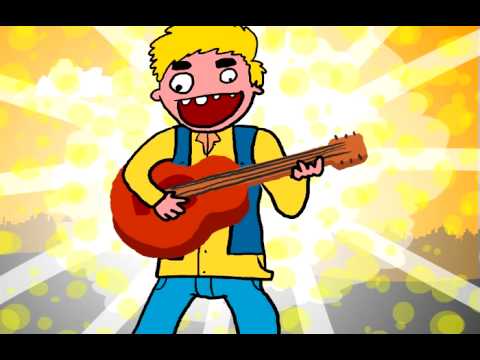 Tags: Einar Stray, Erik Satie, Erlend Øye, Fleet Foxes, Horntveth Brothers, Jaga Jazzist, Jenny Berger Myhre, Kings Of Convenience, Lars Fremmerlid, Marius Fevang Thorstensen, Moddi, Norway, Please Don't Mute Me, Shimmering, Squarepusher, The Fade, Ulrik Lysebo