By Claudia |
Reviews
,
Specials
13 Oct 2011
A few days ago, I had the most amazing talk about classical music. The funny thing is, I don't have a clue about it.
I guess I'm like a lot of people: I suffer from the bitty knowledge. I don't play any instrument, I'm not able to read music, and when I hear the word opus, I think of "Live Is Life"…so much for that. I remember music classes in school as something rather boring than captivating. I wanted to know the story behind the music, the passion and drama. I wanted a chance to fancy it. Unfortunately teachers seem to believe that by dissecting music like a dead body, they arouse interest. I lost my interest for many years, devoutly believing that I'm not "allowed" to simply fancy it.
I dare say that this has been the big problem for classical music for many years: it was put on a pedestal, which made it impossible for the listener to be on a par with the music. This pedestal was (and sometimes still is) the gap between classical music and me. I don't want to admire it, I want to like it.
In September 2009 I came across the compilation "XVI Reflections On Classical Music" and instantly fell in love with the album. Around the same time, a friend forwarded me the video for Olafur Arnald's song "Ljósið", and from that moment on I knew – there was something going on, something unconventional and visionary.

Musicians and bands such as Hauschka, Nils Frahm, The North Sea Radio Orchestra, The Sleeping Years, Dustin O'Halloran or Olafur Arnalds mark a turning point by completely changing the way of experiencing classical music.
I recently started reading "Listen To This" by music critic Alex Ross (and I highly recommend it) and he perfectly nails it down:
"Likewise, new generations of musicians are dropping the mask of Olympian detachment (silent, stone-faced musician walks onstage and begins to play). They've started mothballing the tuxedo, explaining the music from the stage, using lighting and backdrops to produce a mildly theatrical experience. They are finding allies in the 'popular' world, some of whom care less about record sales than the average star violinist."
Music always has been and will be about one thing – touching people's hearts. Therefore it has to come close to the listener.
Having said that, I'd like to talk about Nils Frahm latest album "Felt" and Olafur Arnalds' "Living Room Sessions". Both releases are rather brilliant examples of closeness, in a unique way.
Nils Frahm – Felt

Did you ever go hiking through an autumn forest? It is one of the most beautiful soundscapes, I can imagine. The leaves and branches are crackling under your boots, woodpeckers are drilling and drumming above you. The trees are squeaking like old doors, rustling in the wind. All of these "noises" represent the sound of the forest, they are the reason you feel closeness and life. Nils Frahm's latest album "Felt" is a prime example, that the usually disturbing perceptive noises belong to the music to bring it to life. Placing the microphones so deep inside the piano that they were almost touching the strings, all external sounds are almost as prominent as the music. You can hear Nils breathing and moving, the sound of his fingers on the piano keys and the creaking of his wooden floorboards. Accept the invitation and take a deep look into an extraordinary artist's mind.
Olafur Arnalds – The Living Room Songs

It is the second time Olafur Arnalds invites his fans to participate in his musical producing. In 2009 he composed and released a track daily for seven days, and made his "Found Songs" instantly available online for 24 hours. This time he did not only record a track daily for seven days, making it instantly available to download for free. The recording sessions (they took place in his Reykjavik apartment) were also filmed and streamed on the website: livingroomsongs.olafurarnalds.com. Olafur Arnalds took his idea further, literally inviting his audience into his living room and his personal life. The most amazing thing about this idea is, you really are a part of the recording. When I was watching the videos I found myself being totally quiescent, because I didn't want to interrupt. Check out the website, watch the videos and download the songs. You can easily get a lot of music for free these days, but rarely something that brilliant.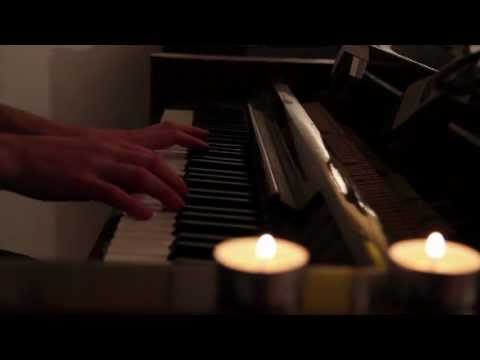 Tags: Alex Ross, Dustin O'Halloran, Felt, Found Songs, Hauschka. Nils Frahm, Listen To This, Living Room Sessions, Ljosio, North Sea Radio Orchestra, Olafur Arnalds, The Sleeping Years, XVI Reflections On Classical Music